By
wordpressman
on Saturday, November 1st, 2014 |
Comments Off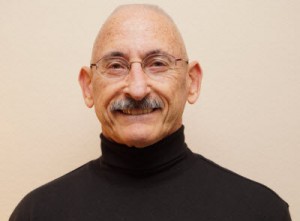 Are you a Babyboomer who is financially secure?
Are you a Babyboomer who is healthy physically, emotionally and intellectually?
Are you a Babyboomer who is overwhelmed by life?
Are you a Babyboomer who feels desperate because your finances are in dire straights?
Are a Babyboomer whose kids and grandkids are struggling financially, unable to pay their bills, returning home to live with you because they cannot find a decent job?
My name is Ralph Zuranski. I am the creator of the In Search Of Heroes Program. My motto is "Babyboomers rise up! Get healthy physically, emotionally and intellectually. Earn some extra income on the internet because your kids and grandkids need your help now."
First, I want to share with you my story.
Recently, I turned 65. I signed up for Medicare Part A and B.  I was astounded that Part B Medicare benefits through United Healthcare, called the "Silver Sneakers Program" allows me the privilege of working out free at 24 Hour Fitness, the YMCA or SNAP Fitness.
How awesome is that?
Life has been tough over the last ten years, especially taking care of my mom and dad for 3 years 24-7 after they suffered catastrophic illnesses. Dad suffered a massive stroke that paralyzed him on the right side. Mom battled congestive heart failure.
Taking care of them in their own home was the fulfillment of a promise I made long ago, without realizing the consequences. It was the most difficult but rewarding time of my life. If you have not faced this incredible challenge, you soon will.
My dad survived almost exactly one year after my mom died. The four years of taking care of them adversely affected my physical, emotional and financial health.
Now that I am 65, it is time to get healthy physically, emotionally, intellectually and rebuild my retirement nest egg.
Back in 1980-1981, I was the Technical Director of Family Fitness Centers in San Diego in charge of health research. To educate members about the advances in natural health therapies, I created the Holistic Health Guinea Pig Program.
My job was to test out the Holistic Health therapies that were taking the health spa industry by storm. Some of the therapies were:  homeopathy, rolfing, postural integration, nutrition, yoga, stretching, colonics, ambidexterity training, irridology, brain integration, Chiropractic, acupressure, Swedish massage, hand and foot reflexology, auricular therapy and energetic medicine. Surprisingly, my physical, emotional and intellectual health improved.
I was amazed. Most of the therapies really made me feel and perform better in all areas of my life. My body and mind wellness levels increased.
I was so impressed, I invited the doctors and therapists to come into the Family Fitness Centers. They shared their therapies with members. It was a real win/win situation. Many members also benefited from the therapies.
At that time, I was young and impetuous. Health, big muscles and amazing conditioning were my religion. My body was my shrine to extreme fitness and sports.
At 65 everything is now different.
Am I ready to start from square one to rebuild my life, health and finances. Do I have the courage to become the Babyboomer Health Guinea Pig? Do I want the responsibility of being a role model for the Babyboomer Generation?
Not, really but someone has to do it. Why not me?
Okay, so here is the bottom line. My new goal is to discover the most efficient and cost effective ways for us Babyboomers to get healthy and experience a higher quality of life.
Despite my reservations, I choose to risk becoming a pariah to my peers. Few people want to change their diets or lifestyles, let alone start working out. But, there are a few Babyboomers who are courageous enough to make a change.
It is for these brave souls I dedicate the Babyboomer Health Guinea Pig program. If I can help even one person feel better and have a more positive attitude, it is all worth it.
I am going for it. Time to jump into the health and integrative medicine fray. I will discover what really works to make us healthier and perform better in the important areas of life, even if it kills me. I will share with you the results of my health research.
As the Babyboomer Health Guinea Pig, I will seek out the newest and most beneficial therapies. I will use my own body as a petri dish and test tube subject so you don't have to waste your time, energy and money on therapies that don't work.
Why not join me and become a Babyboomer Guinea Pig also? Together we can get healthy in all areas of our lives? Hopefully, it will be educational, beneficial, fun and entertaining.
You may even discover why you are dissatisfied with your life or feel something important is missing. I believe it is possible to experience feelings of true happiness and a sense of completion.
When I studied the twelve roles of the Heroes Life Journey, I began to understand and relate to my own unique life journey. By identifying the roles already experienced, I have the opportunity to proactively choose my next great adventure. You can too.
Once you learn about the 12 Heroes Journey archetypes: Innocent, Orphan, Warrior, Caregiver, Seeker, Destroyer, Lover, Creator, Ruler, Magician, Sage and the Fool, explained in the book "Awakening the Heroes Within: Twelve Archetypes to Help Us Find Ourselves and Transform Our World" by Carol S. Pearson, you too can decide to embark on your next exciting mission. You can also help your kids and grandkids understand their life journey.
When you feel healthier, happier and have more energy, why not earn a few extra bucks to help pay for the increases in food, healthcare and living costs. Over the last couple of years our living costs have shot through the roof. With added income, you will be able to enjoy your life more. Perhaps you will even have a surplus so you can help your struggling family members.
Perhaps you will consider starting a small family business? You can run it from the family dining room table or your garage. Some of the richest people in the world began their businesses in their homes.
Why not you?
You can create jobs for your family members who are desperately seeking meaningful work or who have lost all hope of ever finding a decent job with a bright future? Most of are family members know serving fast food is not a career unless you move into management.
Hire your kids and grandkids so you can teach them how to be successful entrepreneurs. Mentor them so they can become financially independent at an early age?
Isn't it high time we start working together to save our world. We can make the future better for our kids and grandkids.
The greatest joys in life come from the interactions with your beloved family members and friends who you love and love you, especially your spouse, kids and grandchildren. Raising families has shown us true sacrifice is required to be a great parent and grandparent.
Now wars, emerging diseases, terrorism and financial difficulties are causing many of our kids and grandkids to be challenged in ways we never imagined. Let's be part of the solution to the problems plaguing our world now.
Why don't we work together to first get into good physical, emotional and intellectual shape as soon as possible. Then you can start a small family business.
Why not pay your kids and grandkids to learn the importance of hard work, ethics, morality and personal integrity, rather than just giving them money when the ask. They can generate a decent income selling the stuff you have sitting around the garage and in the attic on ebay. When they learn how to market digital products and their services locally and on the internet, the sky's the limit.
Your family members desperately need you to be a Hero in their lives now. Let me be your guide in the greatest adventure of your new life. We can have a lot of fun in the process and become good friends.
Let's get back into action. When you are healthy and motivated, you can generate enough income to create a better life for our future generations.
Why not leave a legacy of opportunity and prosperity for your grandkids…rather than the slavery of debt. Let us work together to make the world a better place for everyone now.