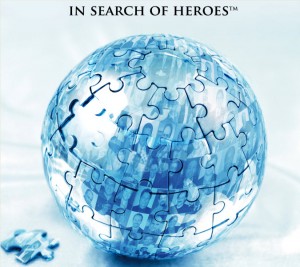 Original Email
I have been a customer of Geico for over 40 years. Many of the cars I have owned required paint and body repairs. Recently, Geico referred me to the Service King in Irving TX for some repairs on my 2001 Volvo for what I considered minor damage.
Unfortunately, the damage required the totaling of the car because the crumple zones on one side of the car were crushed. Brian Johnson did a great job explaining to me the dangers of driving the car without the expensive repairs that were not covered by my insurance.
Now that I am down to one car, a blue 1998 Toyota that I have owned since 2001, I want to make it look as good as it drives. I have invested a lot of money in keeping all the mechanical parts in perfect working order.
I asked  Nick Drusch, the General Manager of the Service King in Irving, if they could repaint the roof that is fading according to the Service King Warranty. Every other part of the car has been repainted by Service King over the years and the roof does not match the other paint jobs.
Since Service King warranties their service for the life of the car, if it is the same owner, I assumed there would be no problem because I still have the paperwork from the 2001 repairs.
Nick was very professional and did all the research on the car and the Service King repairs. He discovered the Service King employees in Richardson did not change the invoice regarding the work completed.
Back in 2001, there was a massive hail storm that damaged thousands of cars in Dallas. The paintless dent repair service they did on the car looked horrible. It was not acceptable. I told them they needed to fix the dents and paint the roof.
They agreed. Unfortunately, when they showed me the paint job, it looked awful. I refused to take possession of the car. I demanded they do the job correctly, no matter how many times it took. Geico would never want an unhappy customer.
They agreed! They repainted the roof on the car and it came out great. Unfortunately, the employees  did not change the paperwork to reflect the work completed on the roof. Now, when I need the roof repainted, the invoice shows the wrong information.
Nick told me he could not repaint the roof because the paint job did not show on the invoice. I feel a little upset that Nick's Service King is prevented from repainting the roof because of a mistake made by the Richardson Service King back in 2001. They were so busy, I am confident it was only an oversight.
I have been totally satisfied with the work completed by Service King for over 20 years and recommend them highly to my friends. I would appreciate your help in resolving this issue.
Geico has kindly allowed me to use the rental car till Friday and I would love to tell all my friends how Service King has compassion and empathy for a loyal Geico and Service King customer.
Follow up Email
What A Pleasant Surprise When Two Companies Exceed Your Expectations!
Do you agree with me that most warranties are not worth the paper they are printed on?
Well, to my great delight both Service King and Geico have transcended normal customer service to achieve the ultimate…Heroic Service. After detailing the facts about the repairs on my car by Geico recommended companies, Service King customer advocate and Hero Nick Drusch, the manager at the Irving Service King, contacted all the previous shops that worked on my car in one day.
Geico and Service King sprang into action, tracked down all my records. They discovered I was telling the truth about the two paint jobs on the roof of my car. Who would have imagined they kept records going back to 2001, let alone being able to access them after 13 years?
Nick contacted each Service King Manager and the Geico Customer Service professional Derrick Charleston to authorize the repainting of my roof, quarter panel, hood and bumper.  Nick has gone above and beyond the call of duty to provide Heroic customer service.
Nick realized that Geico was only covering my rental car for a total of 16 days, after my Volvo was totaled and unable to be repaired, which was totally awesome (thanks Geico). He bent over backward to get the roof and quarter panel of my one remaining car painted by Monday.
Nick said he would continue to work on getting the hood and bumper fixed once Derrick did more research on the repairs made in San Diego. As soon as Derrick discovers if the company who painted my hood and front bumper is still in business, either that company or Geico will pay to have the work completed on my hood and bumper as well as provide a rental car.
The management and employees at Geico and Service King are my Heroes. They truly stand behind their warranties. You can believe what they say. This is rare in a world where shoddy customer service is the standard.
Perhaps there is hope for other companies. Hopefully, they will take notice of Geico and Service King, the two exceptional companies who have restored my faith in big corporations and insured my loyalty for life.
I intend to recommend each company highly to everyone I know. I will share this amazing story with everyone who will listen.
Thanks Geico and Service King, Customer Service Heroes!
Final Email For Paint Repairs that are 8 years old by a Geico authorized shop in San Diego
Service King really backs up their warranty on repairs. Nick Drusch, the General Manager at the Service King in Irving, really went above and beyond the call of duty in getting the under warranty paint job on the hood of my car, front bumper and the grill repaired.
He contacted Derrick Charleston, a regional service manager at Geico, to authorize the paint repairs completed at a non-Service King repair shop in San Diego 8 years ago. It took a while but both Derrick and Nick came through with flying colors.
Nick and his dedicated crew did a very professional job, even doing a little more than was expected on the bumper to make my car look like new.
I cannot praise Service King, Nick Drusch, Derrick Charleston from Geico high enough. They really followed through on repairs to my car that are guaranteed for life of the car under the original owner. Who would have imagined they would have fixed a cracked and faded paint job that is 12 years old.
Thanks again all the awesome management and staff at Geico and Service King. I am a lifelong fan and customer. I will tell everyone I know how impressed I am with your companies, service, warranties and follow through…and did I mention customer service.
You have made the gecko proud.
Warm regards,
Ralph Zuranski